Along came a spider from Zazzle.com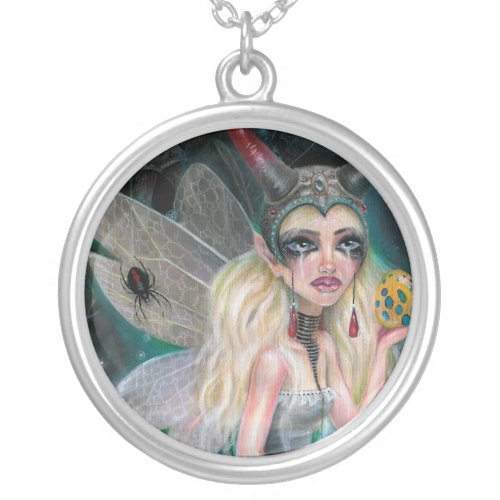 Along came a spider
by
Kim_Turner_1
Browse
Faerie Necklaces
An acrylic painting on canvas...of a little tiny faerie in a spider's lair. There's a redback spider dropping down onto her wing, and in the shadowy background there is a huge wolfspider... the faerie is dressed in a grey tutu and she wears a blood red horned helmet... she carries a speckled golden yellow egg in her hands...
I painted this for the Enchanted Visions April theme.
I had a little story to go along with the painting, and now cannae find it, but basically it was that the faeries and the spiders are at war... and the faeries are always having to rescue their eggs. Sometimes they win and they get their eggs back...sometimes they don't. I don't that this little faerie is looking too lucky...